YAMASORO Ergonomic Office Deak Chair, Large and High PU Leather Chair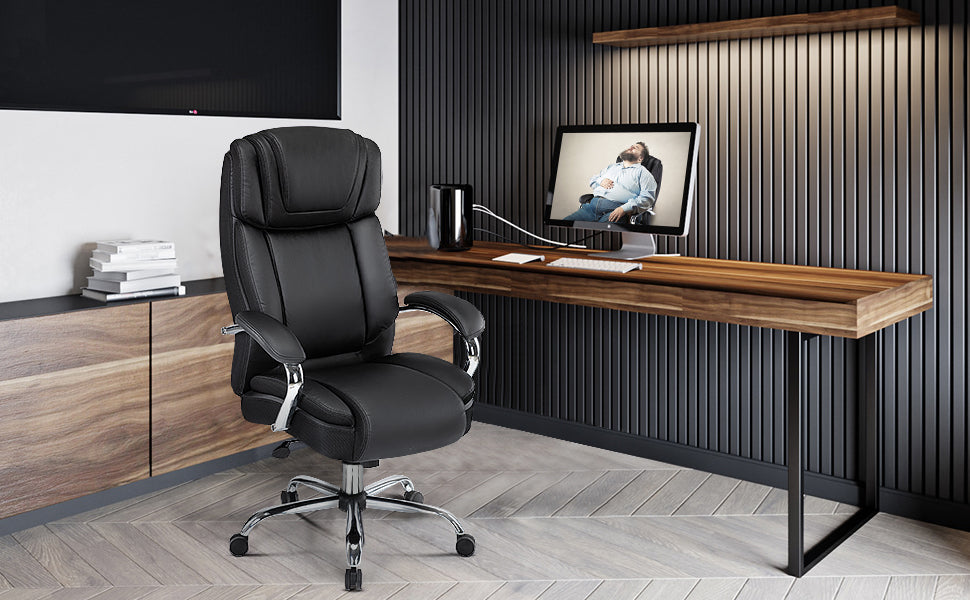 This big and tall office chair has a strong practicability. YAMASORO office chair is wider than the average desk chair, and you can adjust the height easily.
The back of our ergonomic executive chair is perfectly fit for your spine and reduce back fatigue. Also, give you long-lasting comfort when you work or have a rest.
If you want to make your work easier and more enjoyable, our office chair is your good choice! We will do our best to satisfy you!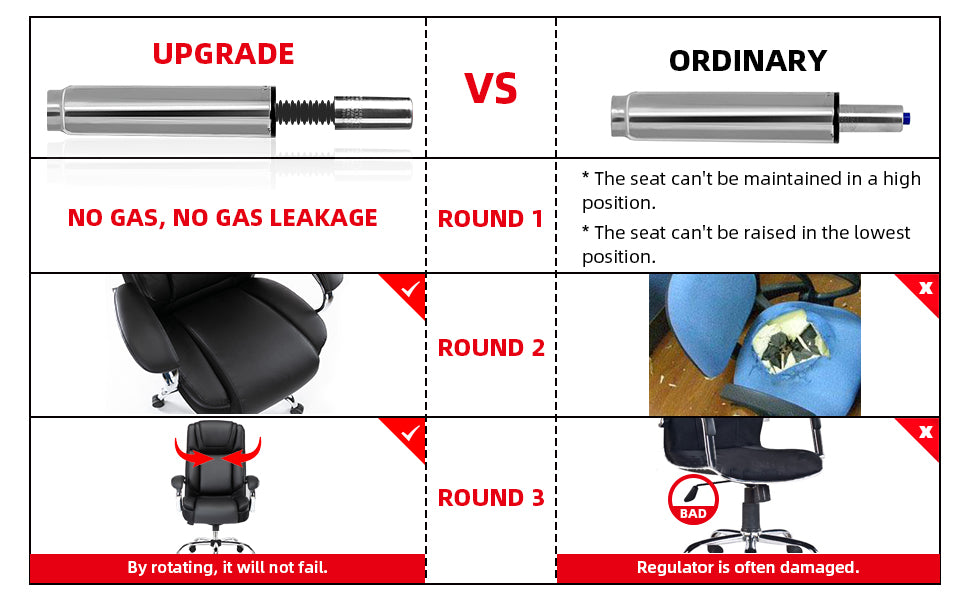 Do Not Buy Another Office Chair Until You Read This!
Are you tired of spending hours of your life in uncomfortable desk chairs that hurt your back?
Have you had enough with computer chairs that won't last over a month?
It about time to forget every other flimsy, overpriced office chair that the only thing they have to offer is hours of discomfort. You spend one-third of your day sitting in a desk chair, why not do it comfortably?
Indulge yourself with a new inviting YAMASORO high back leather executive office chair and look for reasons to work just to stay seated a bit longer!
It is no wonder that businessmen, students, and gamers all over the world choose the YAMASORO chair for their office but also for their home.
Here Are The Top 3 Reasons To Choose Our Chair:
✔️TAKE CARE OF YOUR BACK! The S-shape back cushion offers an excellent lumbar and neck support for those long working hours. There is no reason for you to suffer anymore.
✔️MAKE A STATEMENT! The luxurious upholstery combined with the soft armrest gives an essence of leisure. Upgrade the image of your office or your home with a YAMASORO home office chair.
✔️ENJOY EVERY MINUTE OF YOUR WORKING TIME OR GAME PLAYING. With the extra soft padded seat cushion, the YAMASORO desktop chair will ensure your comfort. The new waterfall seat edge will help the circulation in your legs. Forget the pain and the swelling that torments you after hours and hours of working or playing computer games with the best office chair.